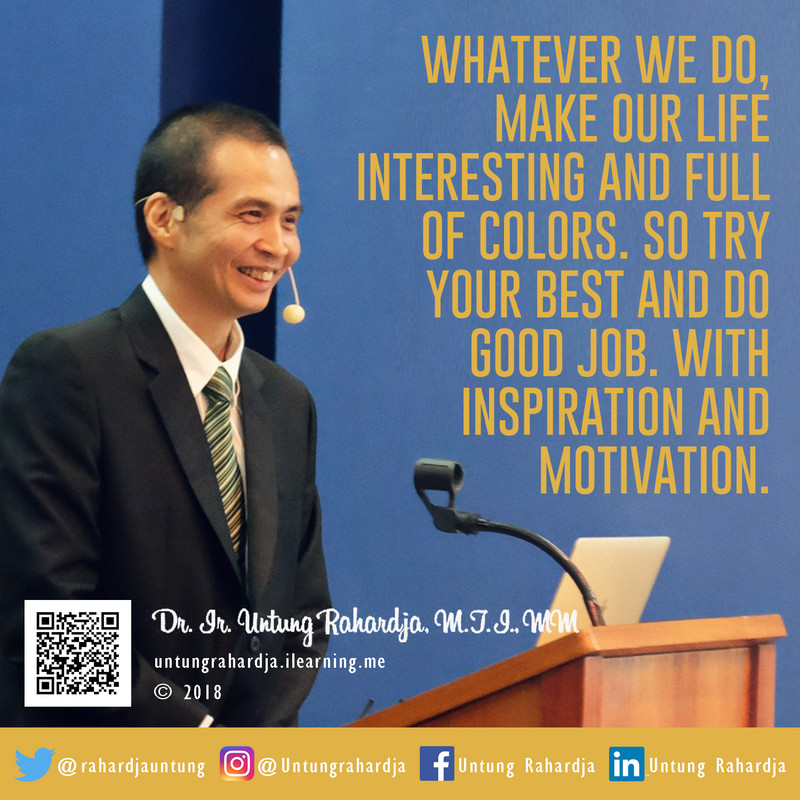 PosterUR#22




Poster UR #22 dicetuskan oleh UR sendiri untuk memotivasi Pribadi Raharja terutama TimUR dalam menjalankan aktivitas bimbingan dari A sampai dengan Z.
Pilihan warna yang digunakan pada Poster UR #22 ini didominasi oleh warna biru dan kuning. Terdapat juga nama PaUR dengan keterangan beberapa akun sosial media PaUR, serta kata mutiara yang berbunyi "Whatever we do, make our life interesting and full of colors. So try your best and do good job. With inspiration and motivation."
Dalam melakukan apa pun, berusahalah mengerjakannya semenarik mungkin. Inspirasi dan motivasi juga diperlukan demi memberikan hasil yang kaya akan warna. Untuk Pribadi Raharja, berusahalah melakukan apa yang dikerjakan dengan sebaik mungkin, kerahkan usaha terbaikmu dan sebarkan semangatmu agar dapat menjadi inspirasi bagi lingkungan sekitar.